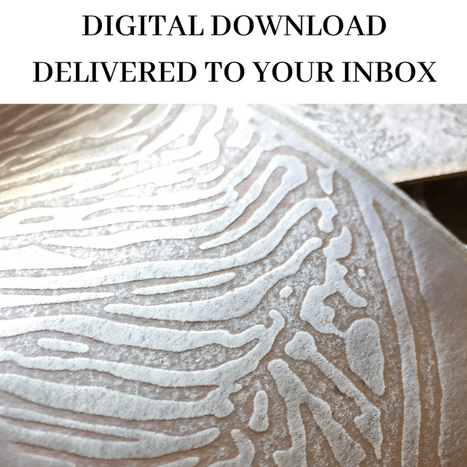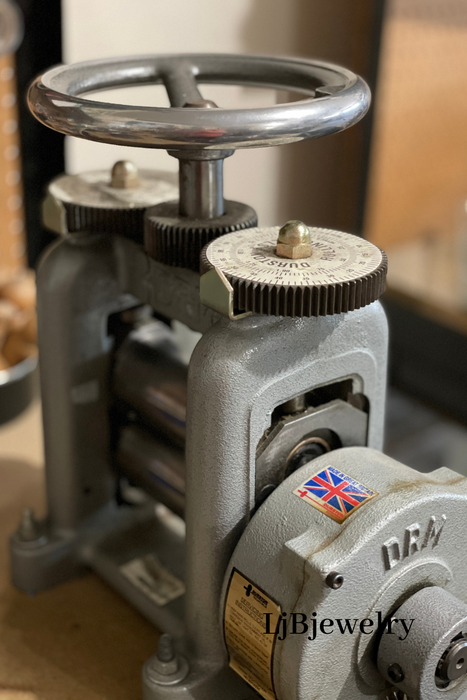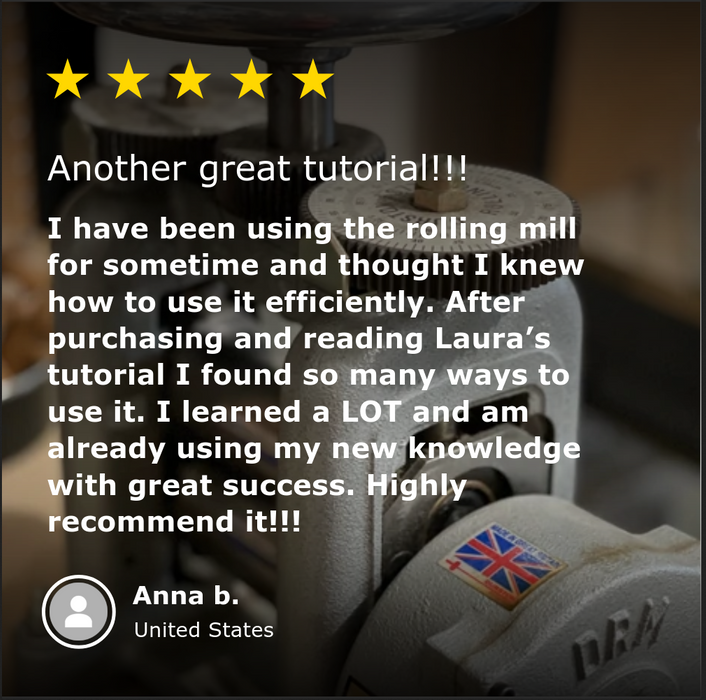 Customer Reviews
12/21/2021
Anna b.

United States
Another great tutorial!!!
I have been using the rolling mill for sometime and thought I knew how to use it efficiently. After purchasing and reading Laura's tutorial I found so many ways to use it. I learned a LOT and am already using my new knowledge with great success. Highly recommend it!!!
Thank you Anna! Have fun creating!!
07/21/2021
Kay C.

Canada
Rolling Mill Tutorial
Great, very well explained.
01/09/2021
Karen H.

United States
Awesome Tutorial
As I read through the tutorial I felt as though I was taking an in person class! Great information, instructions, and visuals!
01/03/2021
Maura M.

United States
Very helpful! Nice video, it was like learning in Laura's studio.
I watched but haven't used the techniques yet.
06/03/2020
Laura S.

United States
Rolling Mill Tutorial
Excellent experience. Tutorial is very well written, lesson flows exceptionally well, gives good direction followed with visual examples of expected outcome. I do highly recommend.