August 25, 2020
Tuesdays Tip, Creating Dimension without a Press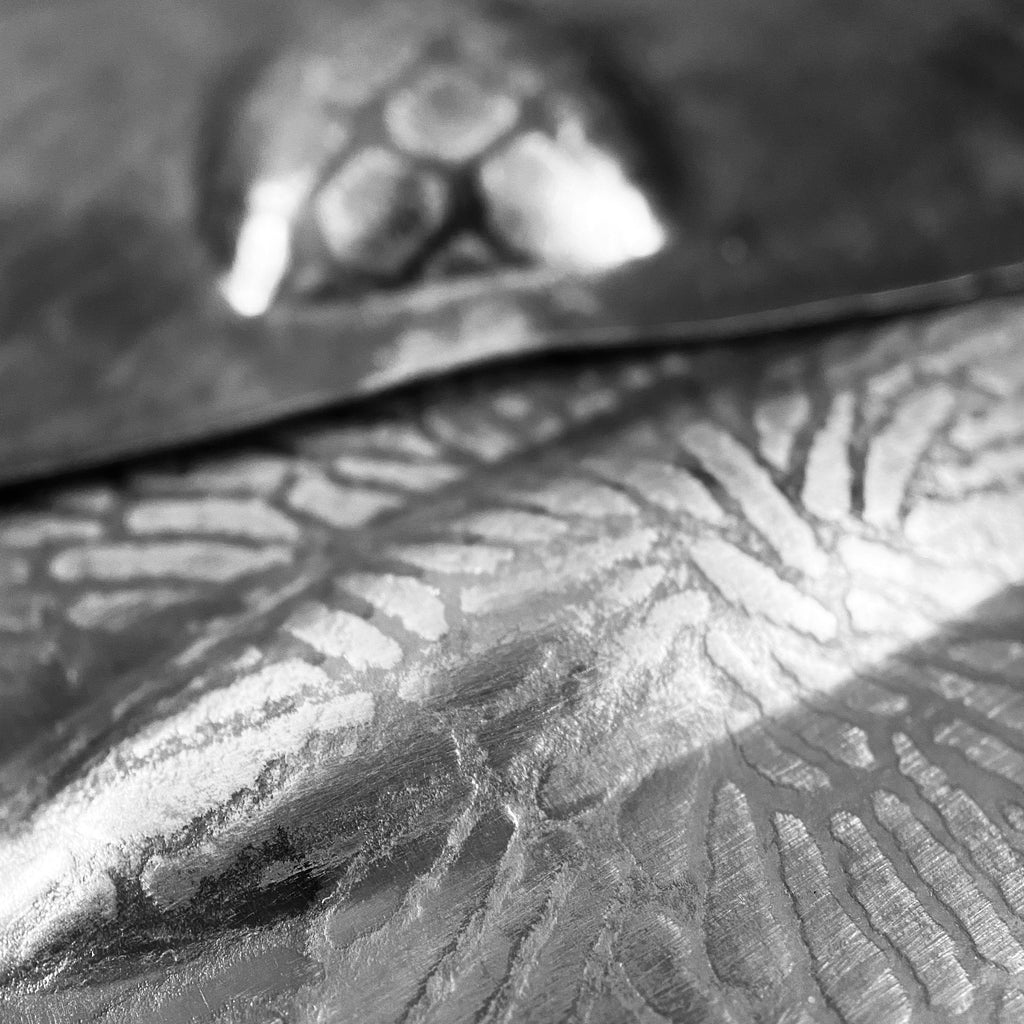 I have always loved adding dimension to my jewelry creations. Hollow forms and creating dimension in my jewelry is my all time favorite thing to do. I also have always dreamed of buying a press to easily create domes and shapes for my designs. I am sure we all know how expensive they are so I course I wanted to find a way to create textured domes without spending a lot of money. I found these silhouette dies at the Tool Cottage on Etsy and Melissa Muir also has a video tutorial on You Tube. I must say I was quite impressed at how high the domes are without using a press.  These domes can be used in so many different ways and they offer endless design possibilities. Below is a video demonstrating how I use the silhouette dies to create domes. 
Material and Tools Needed:
Silhouette dies
rubber sheets
metal plates
rubber mallet
metal (practice first with base metals)
big honking vise
The Tool Cottage also sold the metal plates and rubber square sheets.
If you are wondering how I make hollow forms you can find my tutorial HERE
If you want to learn how to texture your metal to then use with the silhouette dies you can find my texturing tutorial HERE
You can find all my tutorials HERE
I hope you enjoy the video and it gets your creativity flowing!!
P.S. I still want a press but these will do in the meantime;-))
Sign up below and become a LjBjewelry Subscriber to get early access to tutorials.